MAY 2012:



Turbine Blower repairs Thailand



Cement mill Trunion temporary Repair Philippines
---
MAY 2012 / OCTOBER 2011:
Papua New Guinea - Ball mill girth gear repair . Full report in our industries - mine
---
February 2012 New range of Large taps available - made to order FAST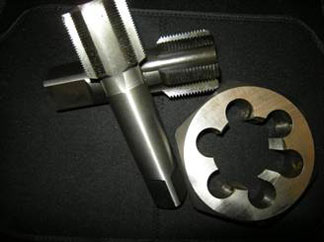 Need specialised taps Quick

Really Big Taps up to 4"/ 100mm in all pitches fine & coarse generally available in 3-5 days and especially made to order [in Australia]. Includes Pipe Taps (BSP, BSPT, NPT, etc.,) to 3" and STI or thread inserts. Note: Tap availability depends on raw materials / tap drawings to hand.
---
JUNE 2011:


您好' Chinese communications both Cantonese and Mandarin should be directed to Asia Business Development Manager Mr. Zhao Zhao Zhang
---
JANUARY 2011:


THERMOSTSAT BUDDY -New product designed / manufactured at NSW factory now released

---
DECEMBER 2010:

CHINA. A delegation from our company was invited to build business relationships in Fuzhou and Dalian areas - Breathtaking places - very exciting! Small Metalock job undertaken on Cylinder Block.

---
OCTOBER 2010:


2 small CNC lathes added to our workshop

---
MAY 2010:


Very Successful Metalock International Association conference was held in Las Vegas USA. Unlike the Gambling here - Betting on Metalock is a sure thing.